Hey Everyone!
I was just wondering what the first adventure game you ever played was. For me…it was "adventure" and it was on a VIC 20. If memory serves me, it took like 20 days to load it from the tape drive which seemed to screw up a lot. Anyhow that was my first time messing with an adventure game, and from what I understand…that literally was the first adventure game created.
After that, my brother bought a Tandy 1000 and we got Space Quest I which definitely altered the trajectory of my life. I probably wouldn't be making games had it not been for that game.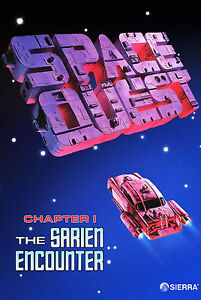 From there I remember getting a copy of Beyond Zork from Pace (a K-Mart competitor to Sams) which was Beyond Hard.
That was pretty much what got me started. After that I played every Sierra game I could get my hands on! You can read more about how I got started in this blog
Blog - Why Adventure Games?
So…what was your first adventure game?